1 tag
conjoined twins... →
Since I spent 3 days reading this 10 page nytimes article I figure I might as well post it…
1 tag
the artist's wife
clearly I can't keep up all three of my blogs now that im not in Paris wasting my life with wine and art. wait i can still waste my life with art. Egon Schiele, The Artist's Wife "All by yourself? It doesn't mean a thing." ~Grizzly Bear
je suis stupide
so i accidentally posted my recent pictures onto this blog (my political ramblings one) instead of my abroad blog. i like how people are actually looking at this now that i have pictures on it instead of my esoteric world news bitchfests. oh well, see the rest of my pictures at http://enalesia.tumblr.com!
1 tag
1 tag
1 tag
1 tag
1 tag
1 tag
1 tag
2 tags
1 tag
1 tag
2 tags
1 tag
Belgian Catholics Remain Anguished by Abuse →
I feel like I haven't looked at the news in years, but we talk about French domestic politics here all the time, (gypsies, hijabs, retirement age, etc.) Anyway, I am posting this article in light of staying with the theme of news in Europe. It's pretty devastating what is happening to the Catholic church in Europe. I was at Notre-Dame on a Sunday here in Paris, and it was almost...
"The world recently witnessed the limits and folly of American "hard power."..."
– Meredith Wheeler Lautrec (France), Letters to the International Herald Tribune
Radicalizing Lower Manhattan? Please.
I have been having trouble coming up with something to talk about for a while. There's a lot of news out there, and I don't care about a lot of it (not entirely true, even I find myself stalking Lindsey Lohan's drugz'n'jail saga from time to time), but its hard to take a specific issue to really flesh out in its fullest. A lot of news is kind of black and white, like...
Natural Disasters, Inc.
So I know I wanted to post only positive news events for a while, but that resulted in a bout of inactivity. I think it is safe to assume that this essentially means that the news recently has been particularly depressing and horrific, and only tragedies and calamities are occurring at the present time. So lets go through them.. "Wildfires ravaging swaths of Russia…" ~Andrew...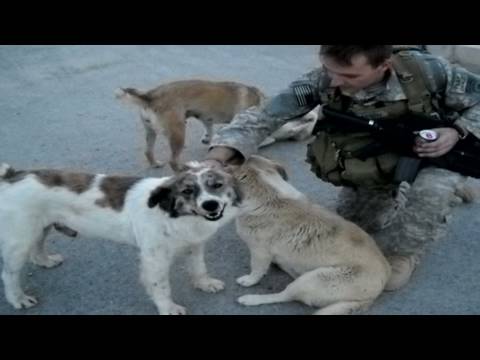 http://wardiary.wikileaks.org/index.html →
just want this here. pretty incredible.
Clinton on "Reassurance Tour" in EE/CE
RFE/RL: Ukraine "With her repeated vows of support, Clinton appeared to be attempting what could be called a "readjustment to the 'reset'" — a pledge that the United States could be friends with Russia without abandoning its smaller allies in the region." These diplomatic visits are interesting, especially when many of these states are struggling between...
World Court declares Kosovo an independent state →
The Top U.N. Court has declared Kosovo's secession from Serbia was legal and lawful. While these rulings are non-binding, they carry great weight in the General Assembly. Considering how overwhelmingly unilateral the decision was, its hard to imagine the GA won't agree with this decision. Not to mention, Tadic (Pres. of Serbia) hasn't really given clear reasons as to why...
hindus slowly returning to kashmir valley →
possibly a sign of improving relations? perhaps a better hindu-muslim dynamic on the local level can help stabilize india-pakistan relations. 
"the world's worst industrial disaster reduced to a traffic accident."
– Satinath Sarangi, advocate for victims of the '84 Bhopal chemical leak this verdict really upset me. thousands of people were effected by this, and the government is giving them nothing in return, whether its compensation through money or justice. and it took 25 years to come to this.
first state dinner
http://online.wsj.com/article/SB125907299030362349.html summary - obama and singh solidify their cooperation, but pakistan will always be a sticky point. obama needs india to not blow pakistan up so that they can deal with getting rid of the terrorists in the swat valley. thats definitely not india's fault…
Britain's postal workers have gone on strike. http://online.wsj.com/article/SB125619584720300869.html Primarily they want job protection, which is at risk with the advent and introduction of modern postal equipment. We see this happening in almost every industry. Machine is slowly replacing the common worker. The union leader made kind of a vague statement which doesn't really...
romanian government falls in a no-confidence vote →
This goes back to something I learned in International Security. Sort of supports this theory that economic difficulties cause social unrest (especially if not dealt with efficiently), which ultimately can lead to national instability. It will be interesting to see how this event unfolds down the road…
vaclav havel
http://www.nytimes.com/2009/10/14/world/europe/14iht-havel.html?ref=global-home Interesting article about Vaclav Havel and his views on recent events. He was apparently troubled by Obama's refusal to visit the Dalai Lama until after his first official visit to China. "It is only a minor compromise, but exactly with these minor compromises start the big and dangerous ones, the real...
1 tag
"people tend to forget their duties but remember their rights"
– indira gandhi
Ikenberry--
I had breakfast with Prof. Ikenberry and a few other students today. He seemed perfectly normal. Ive always respected his rather pragmatic, and balanced views towards foreign policy. In other news: Syria is regaining influence in Lebanon. The Irish will vote on EU reform today. The upcoming Greek elections are suspected to be tight. One of the candidates went to college with my professor on...